12/1-2008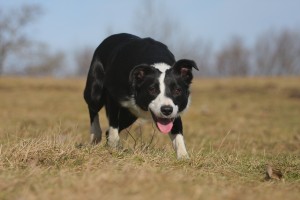 Dkk reg: 02463/2008
ISDS: Dk/304082
Joy is bred by me and is out of Bailey and Henrik Hjelholt's Lad
Joy is a very good listener with a lot of coolness. She is not the strongest dog in the world but not weak in either.
She is can make open class outruns, small look backs, and long drives.
She is loose on the sheep, but she still have some "eye".
She loves to shed and single.
Joy is a very small bitch, only about 13 kg