9/9-2004 – 20/4-2018
( Daisy )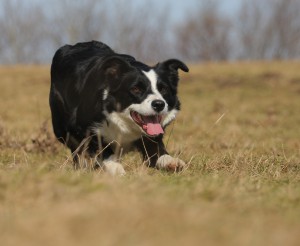 Dkk Reg: 19286/2004
ISDS: DK/274656
Hip Score FCI DKK: B/B
Bailey is a fantastic bitch bought from Erik Holmegaard.
I wanted a working dog and that I got.
She has a natural outrun and is a very good listener. Maybe she has a bit too much "eye" but that it is quite easy to loosen up.
She is very powerful and can move all kind of sheep.
In the everyday at home she is very calm and happy.